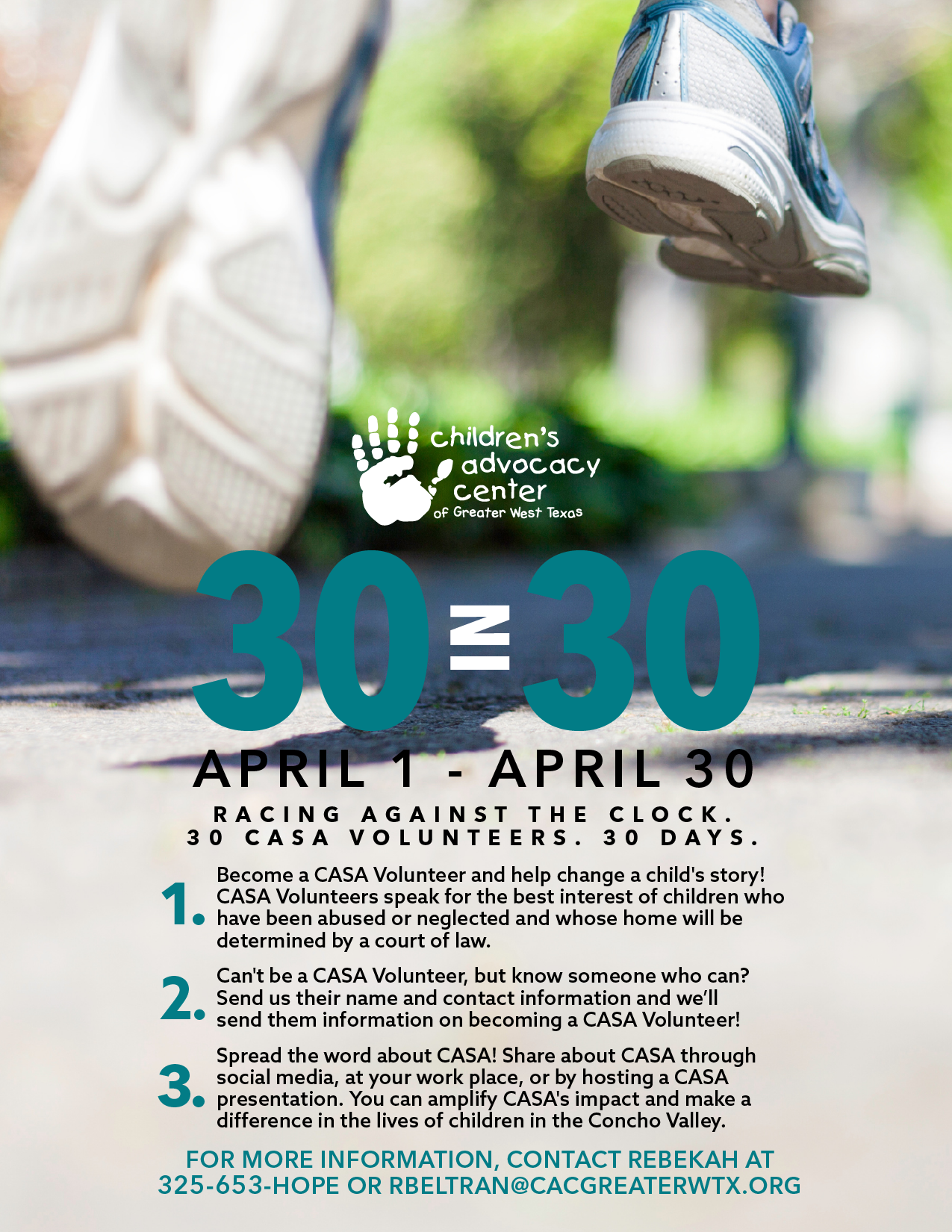 30 in 30
30 in 30 is here! From April 1-30, we are racing against the clock to recruit 30 CASA Volunteers in 30 days.
If you want to join, here's how you can help:
Become a CASA Volunteer and help change a child's story!
Can't be a CASA Volunteer, but know someone who can? Send us their name and contact information and we'll send them information on becoming a CASA Volunteer!
Spread the word about CASA! You can amplify CASA's impact and help make a difference in the lives of children in the Concho Valley.
For more information about becoming a CASA Volunteer, contact our CASA Volunteer Coordinator.